Customizable Storage
Verifi Smart.Safe.® S7000 Fast-Access Biometric Safe
We've designed the Verifi Smart.Safe. S7000 so you can easily configure it just the way you want it.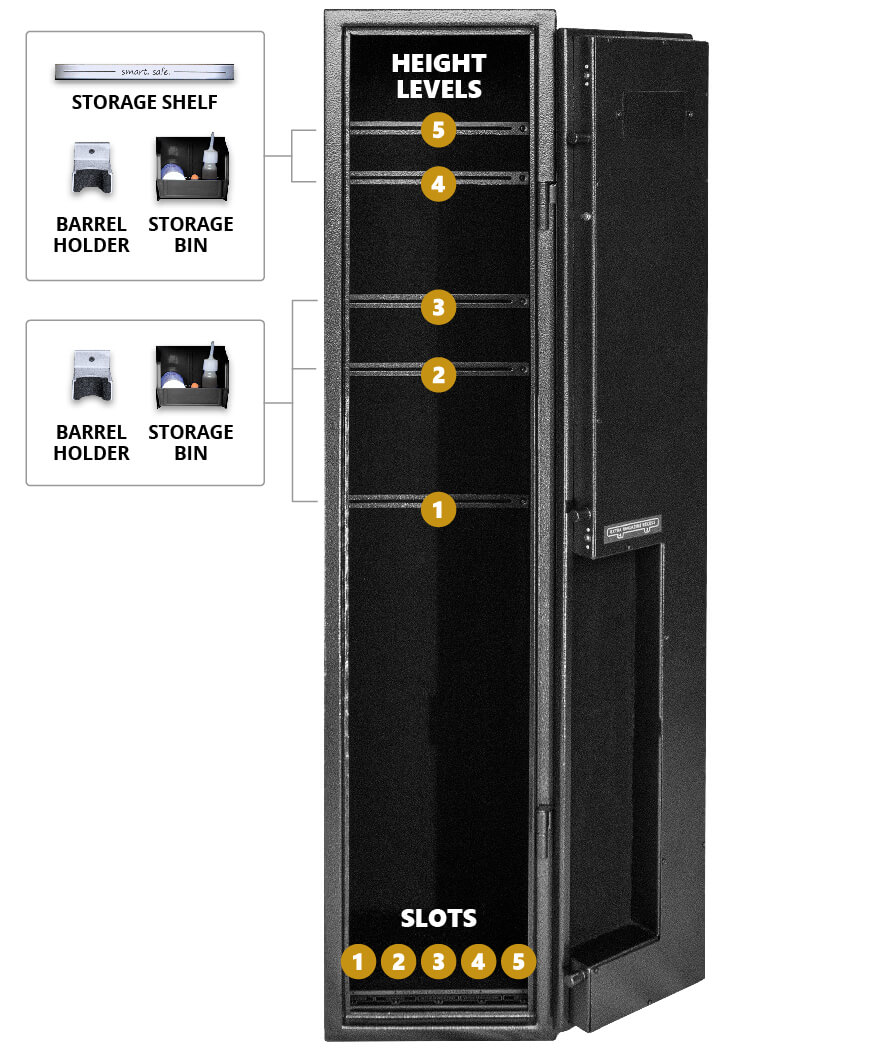 The S7000 gun rack system is divided into five height levels and five vertical slots. Each slot includes a padded gun barrel holder that can be adjusted to one of five height levels.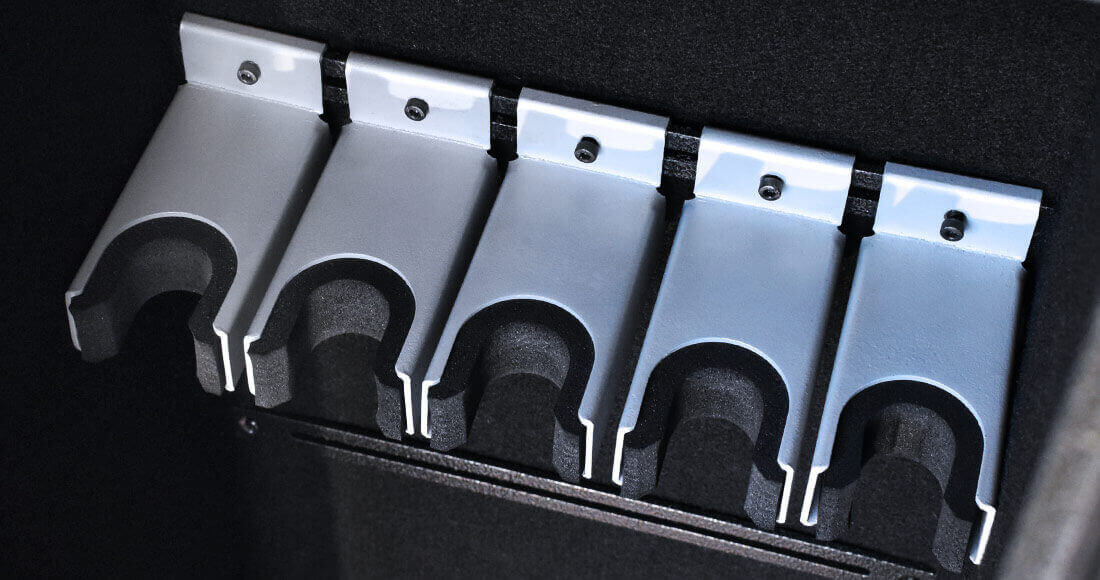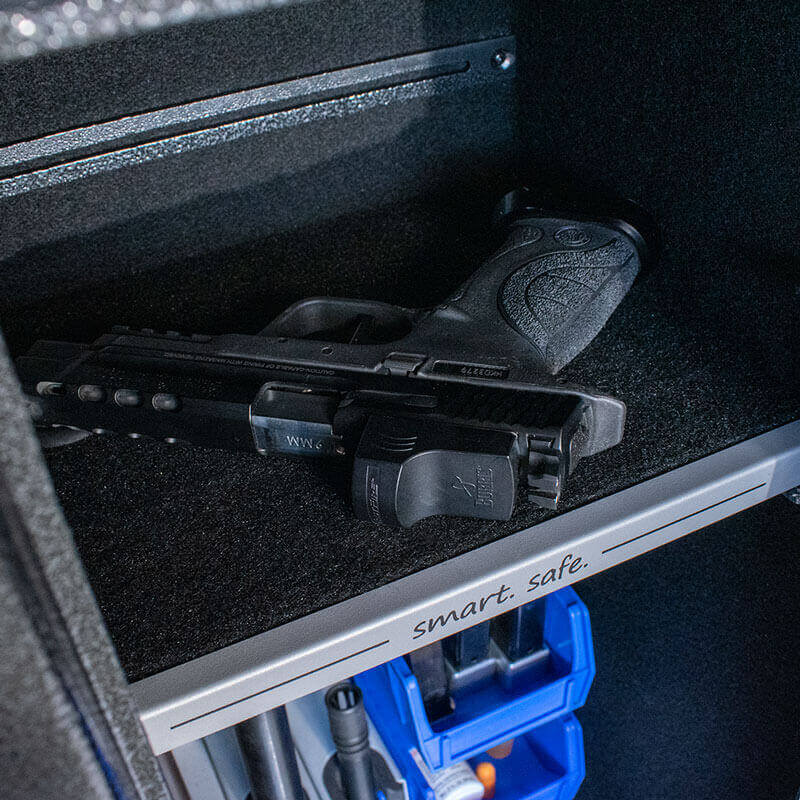 The included storage shelf can be installed at height levels #4 and #5 or removed completely to accommodate guns of varying length.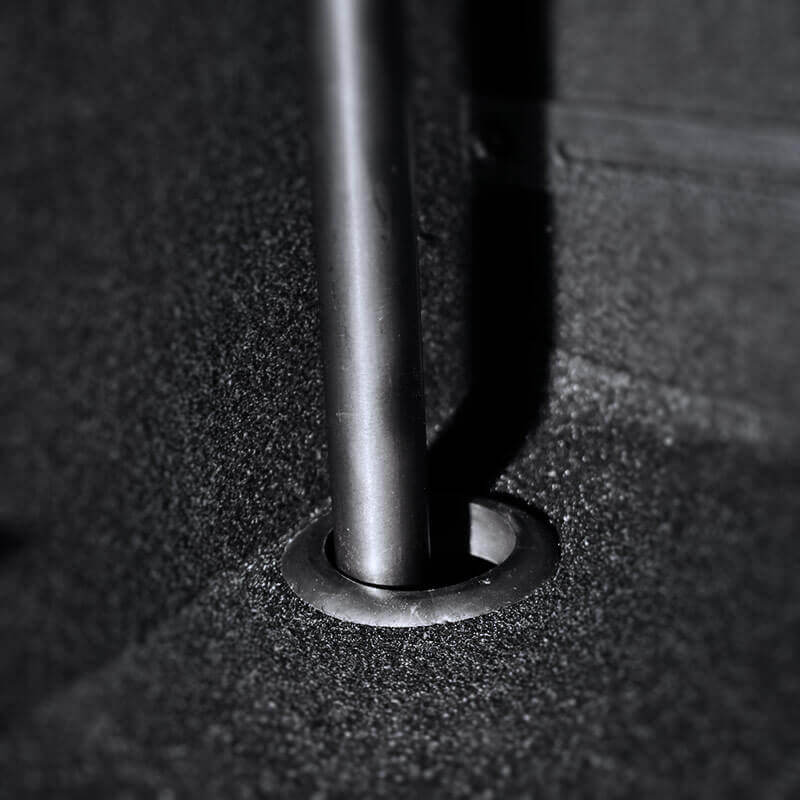 A long-barreled gun up to 52" in total length can be placed in slot #1 with its barrel passing through the shelf.
Max Total Gun Length per Slot
| Shelf Position | Slot #1 | Slots #2-5 |
| --- | --- | --- |
| Upper (Level 5) | 52" | 46.5" |
| Lower (Level 4) | 52" | 43.5" |
| Removed | 52" | 52" |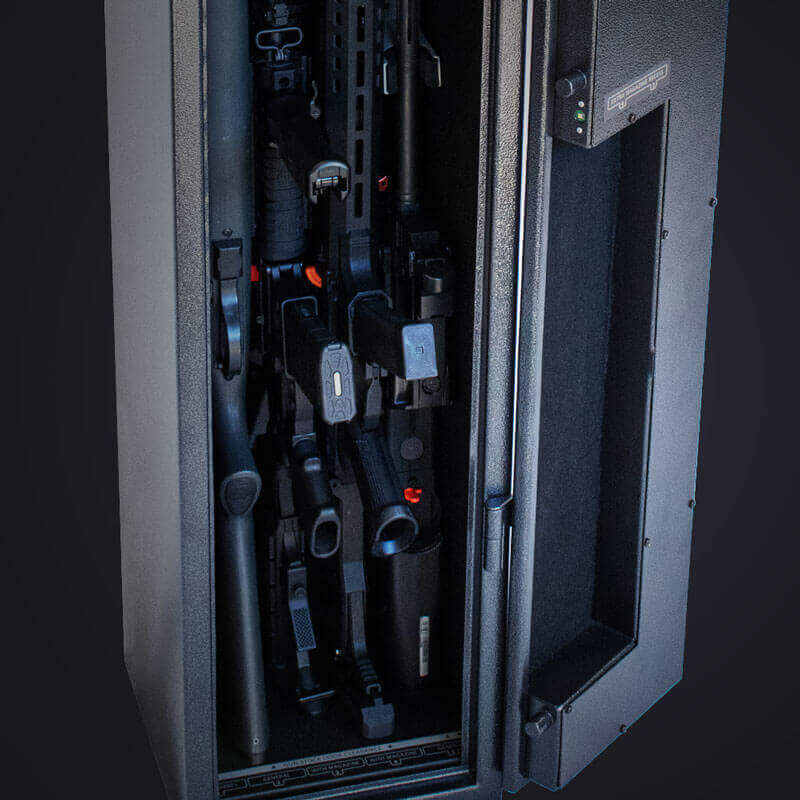 Extra space in the door enables AR and AK-style rifles with magazines attached to be stored in slots #3 and #4.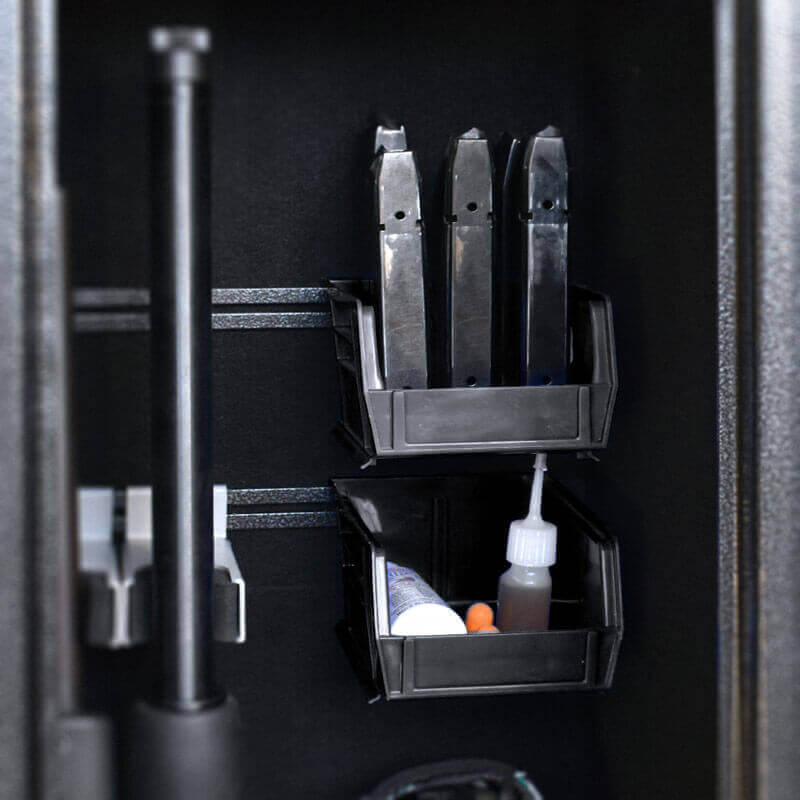 AkroBin® or equivalent storage bins (not included) can be installed at each height level.
Fast-access, biometric long-gun safe
$849.00Add to cart
Fast-access, biometric long-gun safe
AVAILABLE ON BACKORDER

$849.00Add to cart
If this product arrives damaged or defective, please contact us within 30 days of delivery and we will provide a replacement at no cost to you. If you would wish to return this product within 30 days for reasons other than damage or defects, please note this is an extra large and heavy item. As such, we can provide you with a prepaid shipping label, but you may be responsible for return shipping fees that can be deducted from your refund and you may forfeit the original shipping charges.
What's the difference between Gold and Platinum Series safes?