FBI tested and certified fingerprint sensor*
The heart of any biometric safe is its fingerprint sensor. That's why we've designed Verifi Smart Safes with the best, most reliable sensor for quick access you can depend on.
Seconds count. Verifi Smart Safes are engineered to work the first time, every time.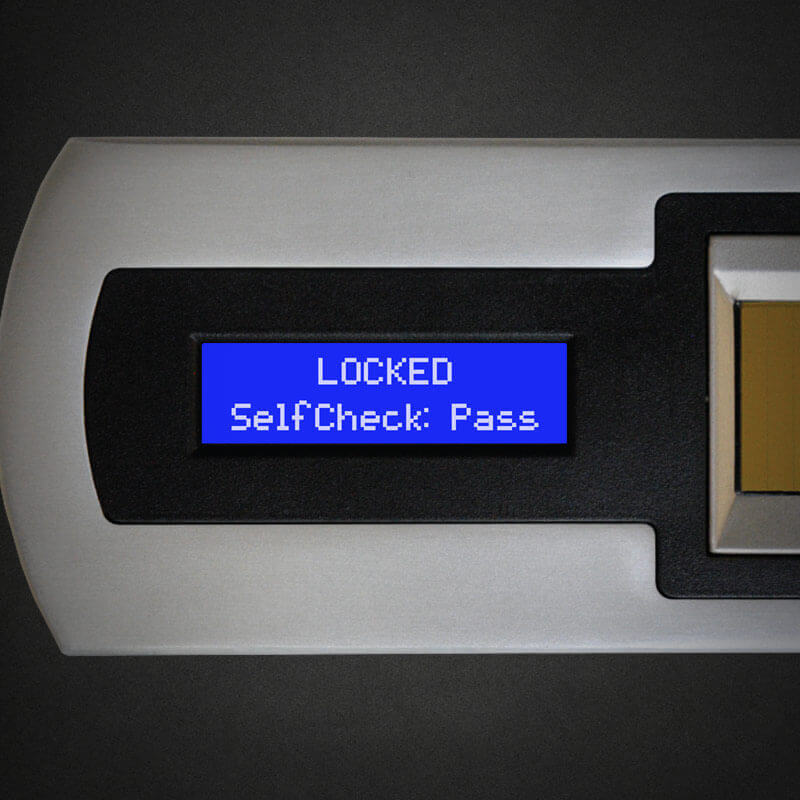 Alerts keep you informed and in charge.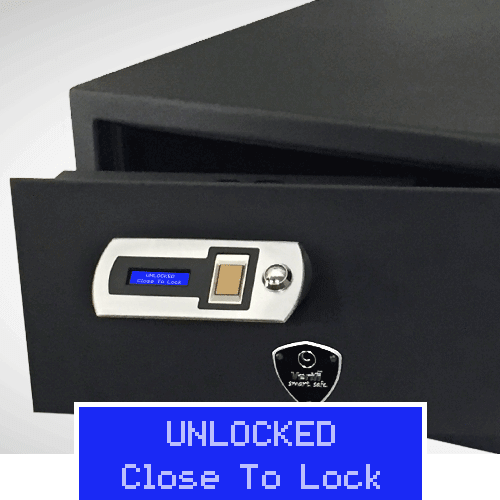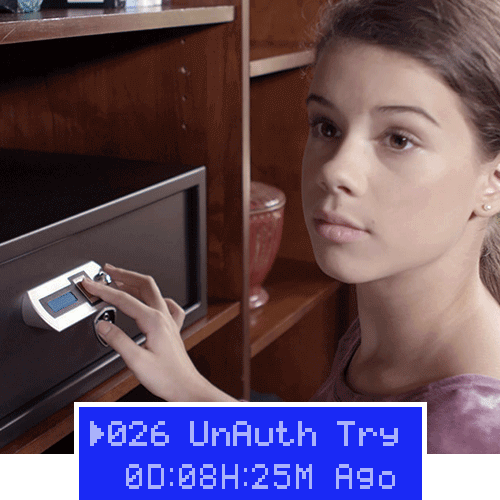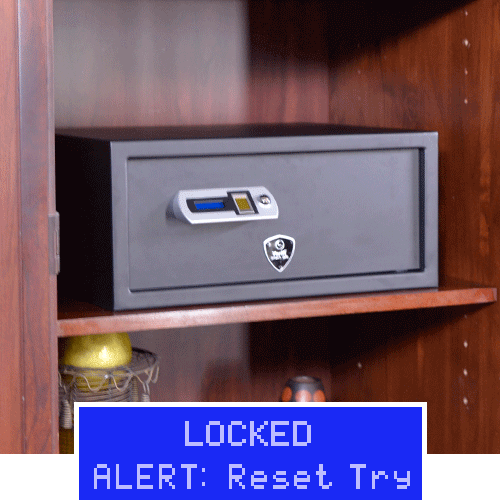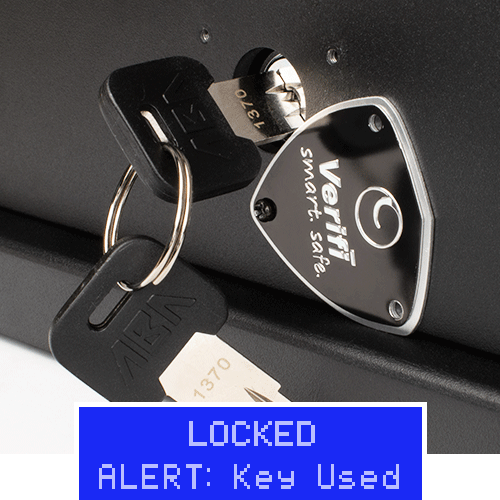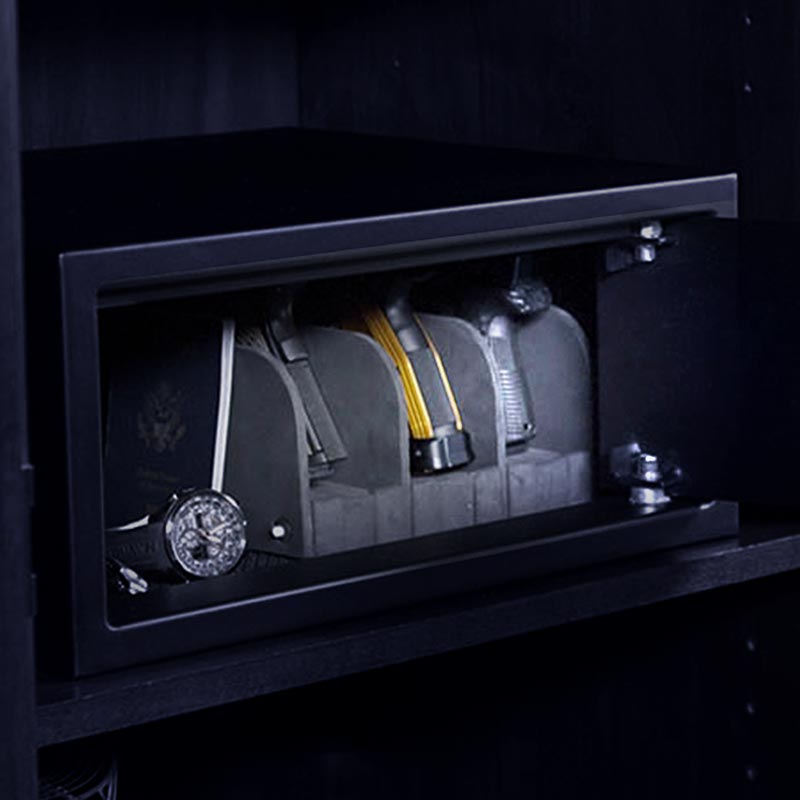 Adjustable Lighting with Nite-Lite+
Engineering interior lighting that won't drain your batteries is not an easy feat- but we've done it! Verifi Smart Safes feature an LED lighting system that can be varied in intensity and duration without significantly impacting battery life.
When set to Nite-Lite+ intensity, the LED will provide just enough soft, indirect light to illuminate your safe's contents without causing night blindness, which can be dangerous in a middle-of-the-night emergency. But if you find yourself needing more light, just hold the start button on the front of the safe and release it when it has reach your desired intensity.
Easy User Management
You can easily add/remove users, customize user names, change lighting settings, view access logs, check your battery level, and more from the convenience of your Verifi Smart Safe's LCD screen.
Carpeted Interior
The interior of the Verifi Smart Smart is lined with soft, black carpeting to protect valuables from scratches, and to reduce noise produced by items coming into contact with the body of the safe.
FSD Approved
Need a gun safe to properly secure your firearm? All Verifi Smart Safes are listed on the California Department of Justice Roster of Approved Firearm Safety Devices.
Access & Event Logs
Access logs show which users opened/closed the safe and when. Event logs show previous alerts, alarms, diagnostic results, etc. The last 1,000 logs of each type (access or event) are stored and viewable only by a registered admin.
Solid Steel Construction
Concealed hinges and a recessed door help protect against pry-attacks. Pre-drilled holes located at the bottom for easy mounting to prevent unauthorized removal. (Mounting hardware included.)
Engineered in the USA
Zvetco Biometrics is an American engineering company based in Orlando, Florida. Verifi biometric products are used by hundreds of corporations, banks and government institutions across the USA.
Specifications
Size
External Dimensions

7.9 (H) x 17.4 (W) x 16.1 (D) in.

Internal Dimensions

7.3 (H) x 17.1 (W) x 11.8 (D) in.

Weight
What's the difference between Gold and Platinum Series safes?